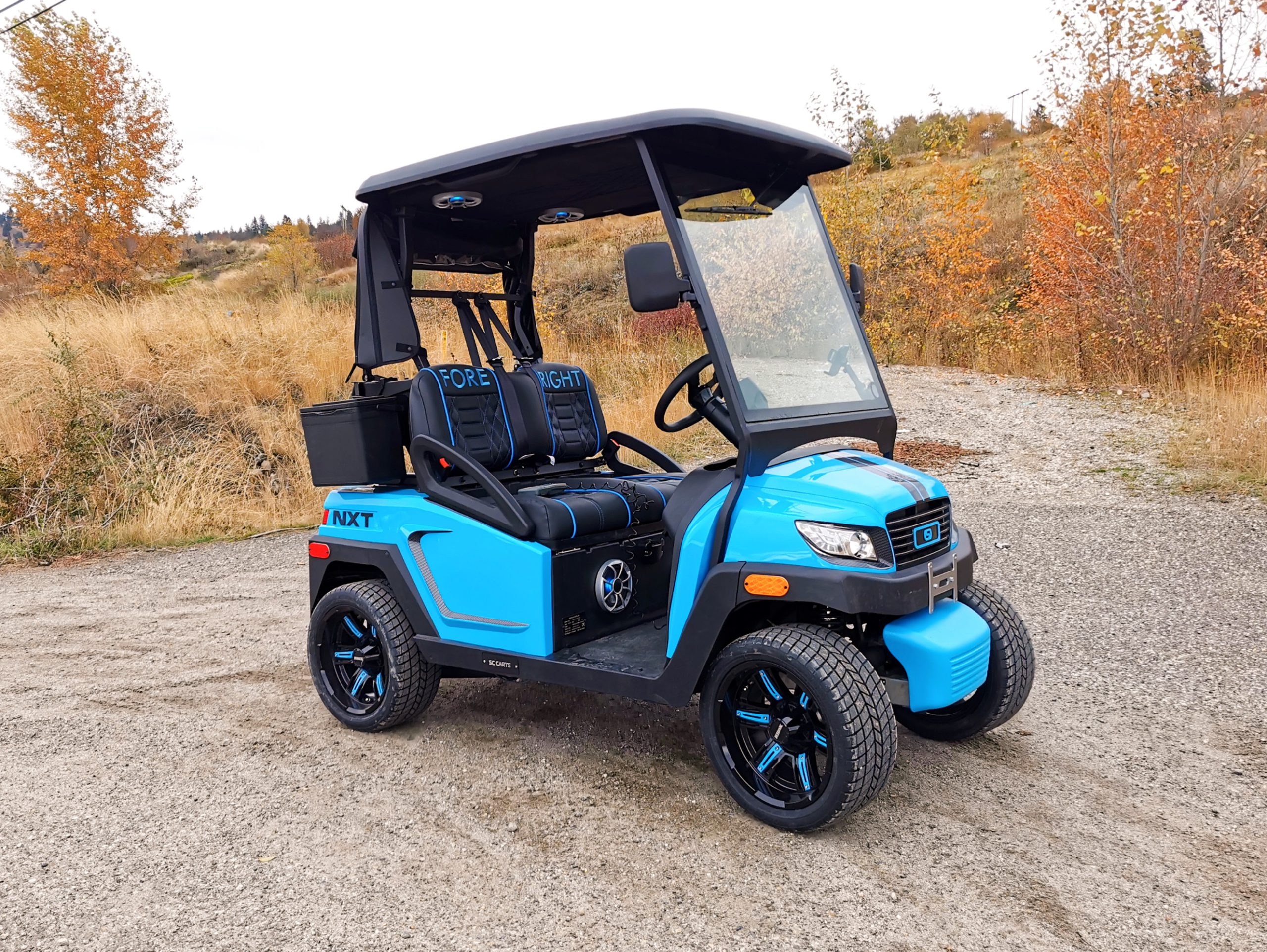 Home of the Low Speed Vehicle in Ontario!
What is a Low Speed Vehicle (LSV)?
On July 1, 2017, Ontario started a new program to allow low speed vehicles (LSVs) on Ontario's roads.
The pilot program was created to evaluate the use of LSVs over a 10-year period to look at how they coexist with other vehicles and decide whether existing rules of the road are sufficient.
Low speed vehicles drive at a maximum speed of between 32 km/h and 40 km/h and may not be modified to drive faster than 40 km/h
Low speed vehicles are only allowed on roads with a speed limit of up to 50 km/h if permitted by municipal by-law, and are allowed to be driven through an intersection where the speed limit of the cross street is not greater than 60km/h
All of our NXT line of Electric LSVs are street legal in permitted municipalities in Ontario.
NXT LSVs
NXT CITY LSVs
Join our mailing list for the latest updates
Processing…
Success! You're on the list.
Whoops! There was an error and we couldn't process your subscription. Please reload the page and try again.